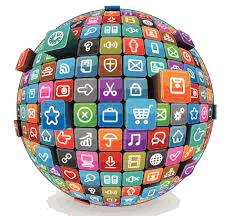 Digital Marketing
Facebook Business Page Design
Hermanus and Cape Town
It's unfortunate that over the years digital marketing (social media too) has developed into a means to gossip about who's who, and what so and so had for supper last night. However, facebook business page design is what we do to ensure that Social Media Networking as a business tool gives you access to a targeted audience, and the means developing your brand. Using Facebook Business Page will enhance your business, and develop the audience that you want to target, so think about this as a tool that will help to grow your business with an inter-active audience.
I've seen many of my prospects faces reflect complete lack of understanding regarding Social Media Networking. However, used correctly as a business tool, it's a powerful means to get your business recognised. We add a facebook business page design to your personal facebook profile. There is no need to worry about the two crossing over unless you want them to.  Social Media Networking is dynamic, enabling a targeted audience to see the promotional material on your web site.
A Facebook Business Page Design

for

your Digital Marketing
Through Digital Marketing you are sending a message to clients about business developments, and you have access to millions of people worldwide, and targeting specific groups and audiences is the key to attract interested parties. By using Facebook, Linkedin, Twitter, YouTube and many more Social Media Tools, you have a the ability to access an audience of your choosing. Posting information via Social Media Networking with a link to your website is the most dynamic way to attract traffic to your website.
Read More about the following Training Courses offered:
Google Adwords PPC
Responsive Web Design
Social Media
Home l About l WordPress Web Design l Training l Testimonials l Contact us l Privacy Policy